My interest is in interpreting places, belongings and experiences that are special to me.
Nature is our best teacher. To go out into the world and experience what it has to offer, to respond and then finally make something is what motivates me and always has done. The layers of my accumulated seeing, memory , and filtering of these stimuli through to the finished, or unfinished, work is my journey. It never stops.
I'm thinking about what I want to make, about pictures and colour, all the time. I can let go of the finished work to good homes to make room for the new. The cycle is never-ending. The journey is always exciting once you wake up to the world we all share.
Education
Whitehaven Grammar School
Leeds University
I am an artist and retired art teacher living and working in East Lancashire since 1987. I live with my husband and cat, and have two grown-up sons living in London. My paintings and drawings have been exhibited at the local Haworth Art Gallery in Accrington. I was a practicing teacher of Art and Design at Clitheroe Royal Grammar School, since 1987 until the summer holidays 2015. You can read some testimonials from former students here. I have worked with contemporary artists such as Ian Murphy, Andrew Ratcliffe and Sarah McDade during the course of my teaching and have learnt much from them. I have supported and encouraged many young artists over the years of my teaching as well as developing my own work.
 Purchasing my work
The original paintings and drawings are available to purchase. Discussion as to the price of individual pieces can be made by emailing me at the address provided. Giclee prints can also be made to order on Somerset Velvet enhanced paper, weight 255g/m2  for 17 inch width, and 330g/m2  for 24 inch width paper. My work is currently on show at
www.stuartbroadhurstceramics.co.uk Many thanks to Kevin Roberts who did the photographs of the work in 'My Portfolio' on this site, and who has also photographed my work for the Giclee prints.
Here is the badge and link to the Transformations Exhibition to be held at Hanse House in King's Lynn in September 2014.The final piece in my explorations of the Medea story, entitled 'The Circle Is Unbroken', an oil painting, will be in the exhibition.
http://wp.me/P2tYft-1MX Here's a Cambridge Evening News article about Nicky and @artipeeps if you'd like to know more about the background http://goo.gl/GvrYza
There's an interview with me at DesArts on twitter if you'd like to go and see at this link, http://wp.me/p2WHSq-nh
Weekend Showcase with Artipeeps,  Cambridge collaborative art group, from last October.   http://wp.me/p2tYft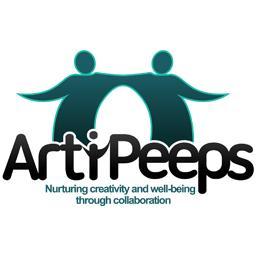 Inspirational Creatives, links: Kate Garrett, poet and writer http://www.kategarrettwrites.co.uk
Rod Kok, poet and writer:
Tim Smith painter
Naomi Munuo painter
Geert Hermsen painter and sculptor
http://geerthermsen.crevado.com
Marty Poorter painter
Saida Goria painter and photographer
http://saida-art.co
Here is the logo for the current collaboration I am doing with Artipeeps, the Cambridge based arts group. Each artist, poet or musician has been assigned realms to respond to. Mine is Vanaheim, and I'm still in the middle of working on this. You can read about it on my blog on this site.